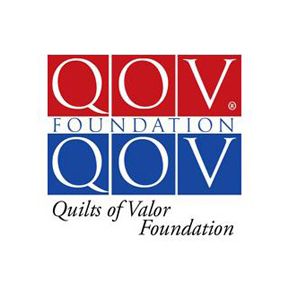 Since 2003, Quilts of Valor Foundation (QOVF) has awarded over 100,000 healing quilts to military service members and veterans touched by war. The foundation's approximately 10,000 volunteer top-makers and long-arm quilters nationwide combine their talents to produce quilts that are the civilian equivalent of a Purple Heart.
In the hands of Quilts of Valor member volunteers, the fabrics in this collection will be transformed into Quilts of Valor (QOVs), patchwork and applique designed to wrap those who receive QOVs in appreciation, love, and comfort. A Quilt of Valor is a lifetime award.

One recipient wrote, "This quilt means more to me than any medal pinned on my uniform, because it wasn't made in a factory. It was made by a person, just for me."
Learn more about QOVF at www.QOVF.org.